Lots of cannabis petitions have been launched in the UK in the recent years, and another has recently been posted, urging the UK government to allow patients prescribed medical cannabis.
This 'Grow Your Own' initiative cites the current issues with costs of private prescriptions, amidst regular complaints from patients about the service provided by private clinics and pharmacies.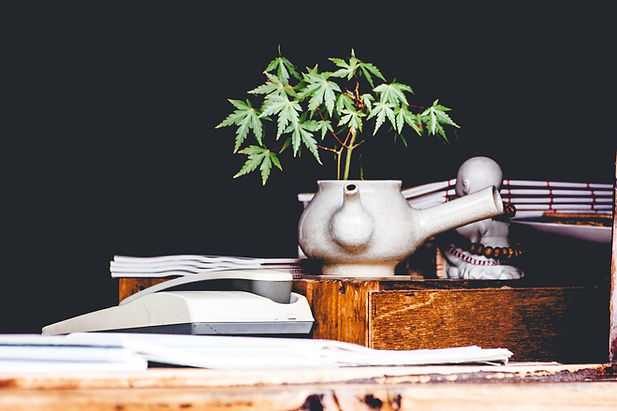 Petitions in the UK
In recent years, petitions have become a popular way for people in the UK to voice their opinions and influence government policy.
A formal request for action, petitions are typically addressed to a government or other authority. Petitions can be created by anyone, and they are often used to raise awareness of a particular issue or to influence decision-makers.
In the UK, petitions are most commonly created and managed through the government's official petitions website, which was launched in 2011.
Does the government have to respond to cannabis petitions?
When a petition reaches 10,000 signatures, the government publishes a response on the petitions website outlining their position on the issue, any relevant policies or legislation, and any action the government plans to take in response to the petition.
When a petition reaches 100,000 signatures, the issue is considered for debate in Parliament, but there's no guarantee of this.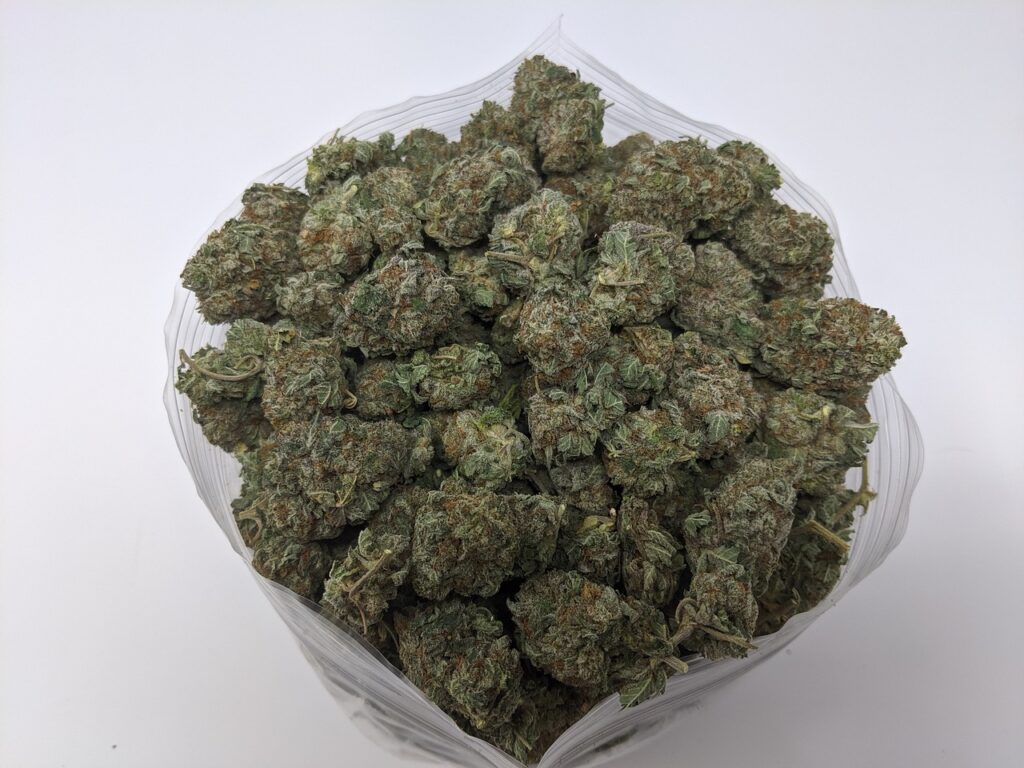 Article: How much does medical cannabis cost in the UK?
Petitions have worked to change government policy before
One of the most successful petitions that gained a lot of publicity, was the campaign to secure pardons for the men who were convicted of homosexuality when it was still illegal in the UK. It reached over 500,000 signatures and helped to lead to the posthumous pardon of thousands of men who were convicted under these laws.
Perhaps the persistence of cannabis petitions could achieve similar success.
UK cannabis petitions
Medical cannabis patients and their families have been calling for more research into the benefits of medical cannabis, as well as pushing for changes in the law to allow for easier access to this treatment.
There have been several successful cannabis petitions in the UK, such as the 2018 petition to legalize cannabis, which received over 220,000 signatures. Although it did not drive immediate change to the law, it did prompt a debate in Parliament, and it helped to raise awareness of medical cannabis among the public and government, which subsequently contributed to the UK government legalizing medical cannabis in that year.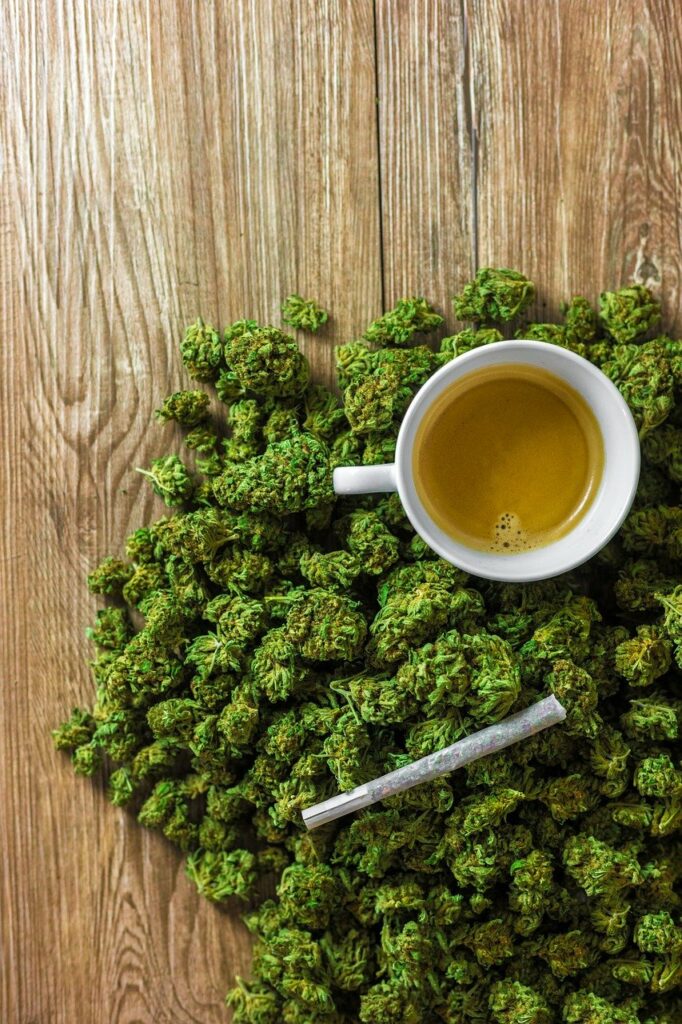 Another successful cannabis petition was the 2020 petition to allow medical cannabis patients to grow their own medicine. This petition received over 20,000 signatures and prompted a response from the government, who unfortunately stated that it has no plans to allow patients to grow their own cannabis. In this response, they cited concerns about quality control and the potential for diversion to the illegal market.
Can anyone create a petition?
To create a petition on the government's website, you need to provide your name, email address, and a brief description of the issue you want to address.
The website has specific rules around the content of petitions, such as prohibiting hate speech and illegal activities. Petitions must also be open for signature for a minimum of six months.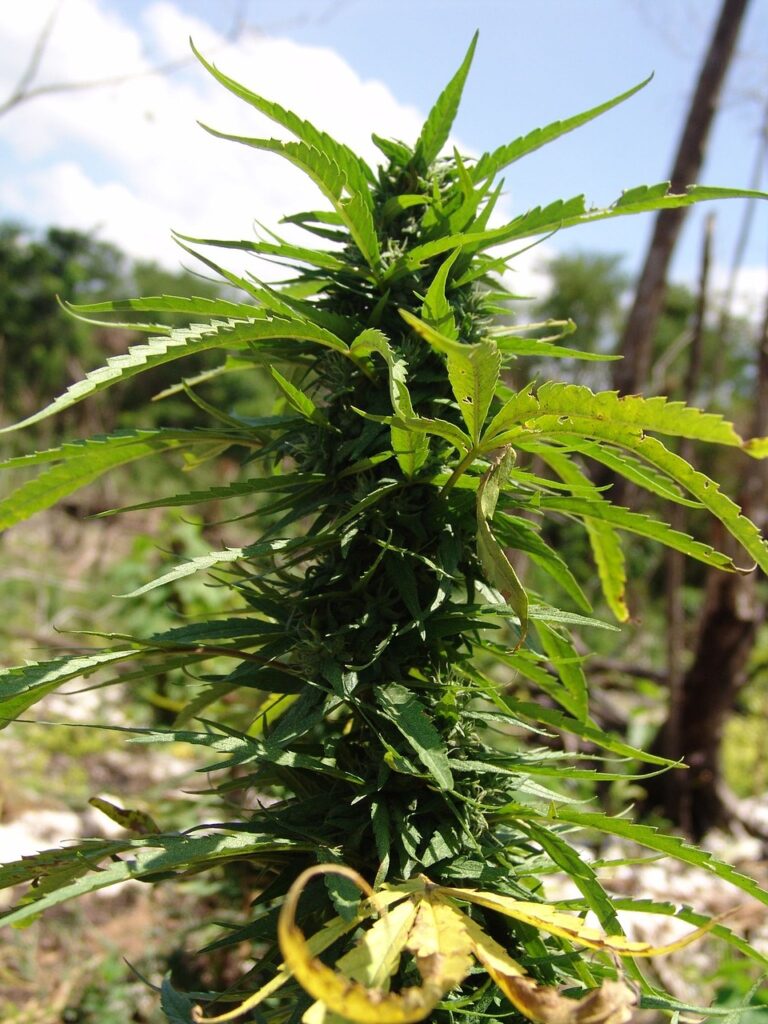 Article: Does cannabis give you a hangover?
So should I sign cannabis petitions for growing?
If you think that UK medical cannabis patients should be able to grow their own plants, then yes you should.
You're right, even if thousands of people sign the cannabis petition, the UK government is unlikely to change their long held stance. Allowing people to grow their own plants would be a big step.
But success of past petitions shows that the voice of the people can be a powerful force for change, and that it is possible to make a difference by speaking out on issues that matter to us. Of course, you may think that your small signature can't make a difference, and believe that just staying silent is ok.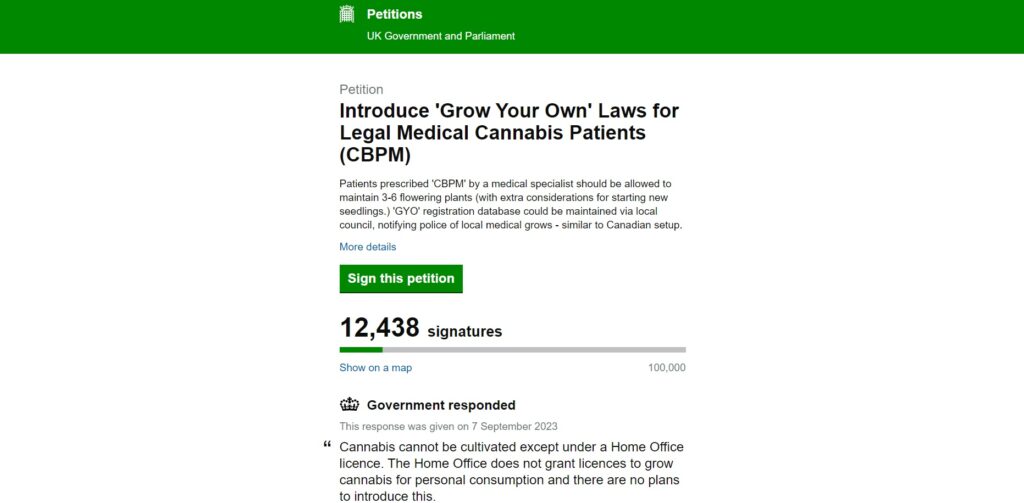 But change only occurs when lots of people choose to contribute their small behaviour and combine it with others. If you believe in a cause you don't have to be fully committed or a raging activist. Little contributions add up.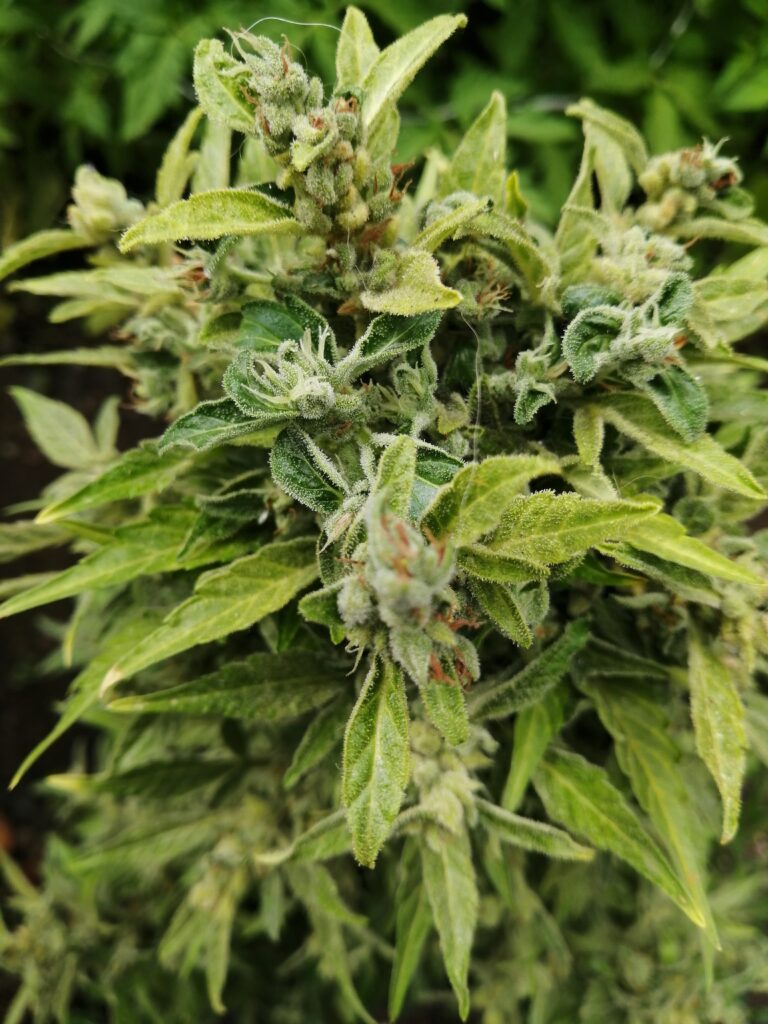 If you've seen The Shawshank Redemption, you might remember Andy Dufresne writing daily letters from his prison, to petition for more funds for books to upgrade the prison library. He wrote for years, and the state finally agreed to send him all the piles and piles of books he asked for, just to stop him writing any more letters.
Buoyed by his success, Andy decided that he now needed to write two letters everyday, to secure even more funding for books.
Making change is not always about taking to the streets and shouting.
Maybe there is still room for discipline, reason, and persistence.